A personalized pan protector to make your own promotion even more successful. Do you have your own successful brand? We print your logo on the pan protector, which makes it ideal as a promotional item, give-away or to use in a Loyalty promotion.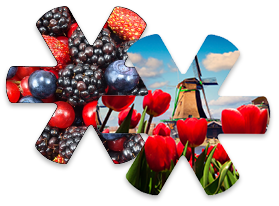 Stand out from the rest with these Photo printed pan protectors. The prints are in hi-res multi-colour to fit your cooking theme. Imagine your own full-colour design or picture on a pan protector. Ideal as a promotional item, give-away or for specialty shops.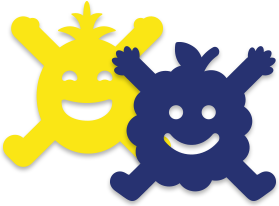 Don't be afraid anymore, here are the protectables. These superhero pan protectors protect your valuable Cookware, Servingware and Bakeware from scratches and other damages. Available in 9 different eatable characters. Pick your favorite one or hire all 9 heroes to help to prevent scratches.
Pattern Printed Protectors
All-over design printed pan protectors available in different colours and prints from our stock in The Netherlands. These pan protectors are printed and made from the finest polyesters in Europe. Several designs are available from our standard production, which we have continuously running.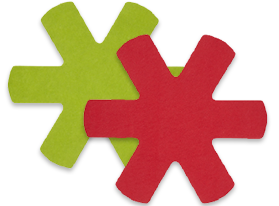 Colour Printed Protectors
Pan protectors available in more than 10 different solid colours. We are proud to produce these pan protectors from first-class material in Europe. Our soft material is specially developed to become a safe pan protector. Cookware is available in many different size.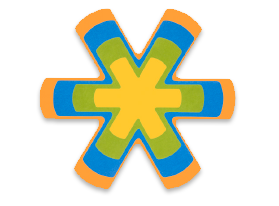 These mixed pan protectors are made by the Colour Printed Protectors. In  these colourful sets more sizes are available, so you will always have a correct size protector for your pans. Cookware is available in many different size, therefore useful to have a protector in the correct size as well.
– Anti-Slip backing
– Protects against scratching
– Heat resistant
– Made in Europe
– First-Class material
– 100% safe for food contact
– Always in stock
IFC Papillon is an international operating company. It produces, develops and trade consumer items worldwide. This family business is founded in 1991 and the head offices are based in The Netherlands.
In 2002 IFC Papillon invented the pan protector and started producing the star-shape in one size and one colour only. At this moment they produce more than 20 different sizes & shapes and over 40 different colours & designs.
So you can say they are the 'Pan Protector King'. These healthy pan protectors are distributed from our warehouses in The Netherlands to Retail chains, individual retailers, specialty shops, discounters and on-line businesses all over the world.